You can live free from fear. You can. God says you can.
What was it that Jesus said over and over? "Fear not!"
Can this be possible? YES!
To begin to understand how to be free from fear, here are three important and encouraging truths:
God is always with you. ALWAYS. He's with you right now. The truth is: GOD LOVES YOU!
It is possible, according to Jesus and Paul, for YOU to live free from fear.
Most of the fear you are experiencing is being caused by demons. They do NOT want you to be free from fear.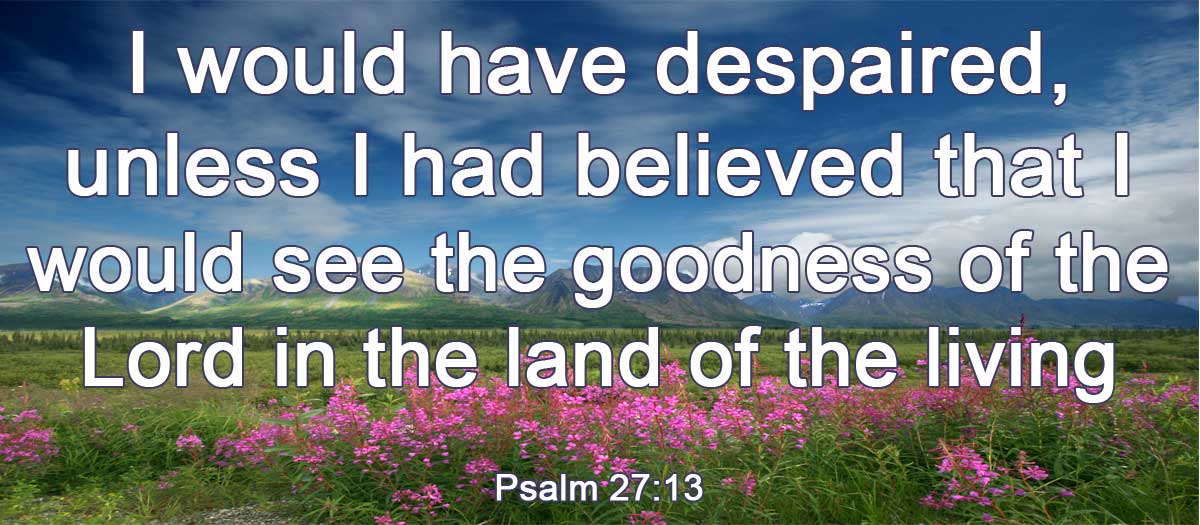 The answer lies in the fact that God has given us a free will. That means we have to make the first move. Satan and his demons are not so polite. At every opportunity, they work overtime at keeping you tied in knots of fear, worry, anxiety, and even panic.
Another reason why God has chosen to leave you in your trial is that He is working on you, to strengthen you through adversity, so He can use you for His purposes.
I did not know any of this for most of my life. So, when I lost my job during that season of my life, I suffered for a long time from fear and from panic attacks.
I went to the priest of the church I was in then, seeking some kind of spiritual comfort. We talked for an hour, but he really had nothing helpful to offer me. NOTHING!
But I've learned some things since then.
Today, I can honestly say I am living a life free from fear.
I have been free from fear for years. Although my current circumstances are not so hot, God has given me grace. He's taught me to trust Him in all things, and to call out to Him by speaking His Word in times of trouble, instead of wallowing on my circumstances. He'll do the same for you.
Do you comprehend my meaning in the previous paragraph?
God's Word, spoken by you, gives Him your permission to rebuke the devil for you!
Someone has said that God will take your mess and make it your message. What you are about to read is an example of that.
Let me show you then, using my own story and the Word of God, how you can become free from fear.
Here's something to encourage you: Perfect Peace!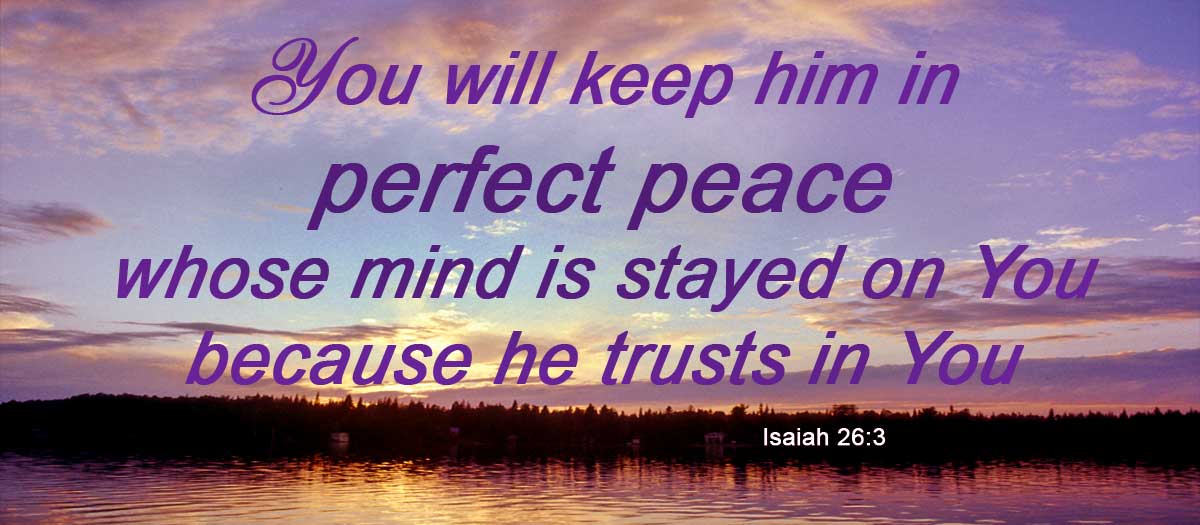 When you keep your mind firmly fixed on God, he gives you His perfect peace. What a great deal that is! This is not just "Bible-speak". This truly happens.
Perfect peace; peace that lasts! God inspired Isaiah to write those words. So, because God said perfect peace is available, it's possible for you to have it. And as you read these articles, I'll show you how to get it. (Hint: Peace is one of the fruits of your relationship with God.)
Start with this: Say to yourself out loud right now: "If anyone can have perfect peace, I can have it!"
Are you feeling any encouragement from what you've read so far? I hope so.
There's a link to the next article, "When The Devil Owned Me" below. It describes some of the hell I went through when I lost my job. The devils tormented me at will, because I didn't know how to stand against them. In fact, I didn't even know they were there!
What God has done for me, He will do for you — if you cooperate with Him. (More about that in the coming articles.)
When you read the next article, you'll see where I was, and what a dramatic difference the Word of God has made in my life. The Bible is the most practical, beneficial, life-transforming thing there is!
Regardless of the circumstances behind the fear you may have, you can be free from fear, just as I have been for many years.
May the God of all creation bless you!
Below are links to the articles in my "Fear To Freedom" story. In the next article, "When The Devil Owned Me", I'll tell you about the torment the devil inflicted upon me following the loss of my job. The demons were able to torment me at will because I had no idea they were behind my fear, doubt, worry, anxiety, and panic attacks.
- Jan