I've actually heard people say — regarding God's standard of holiness and perfection — "God needs to lighten up on that"! There's no shortage of "fake news" and misinformation on the subject of how we can get to heaven. Forget them; what does God say?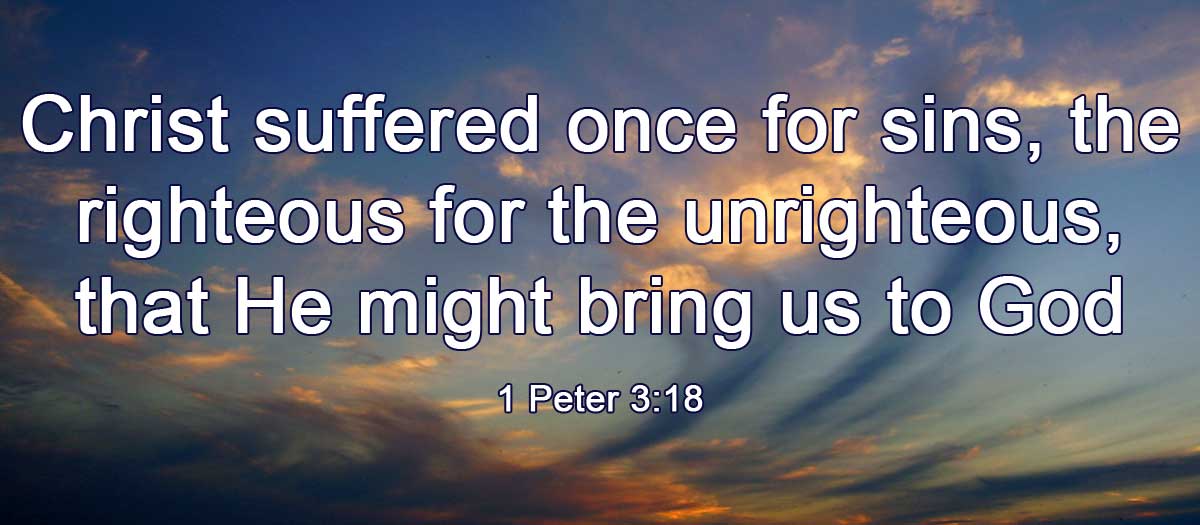 Here is the entire Scripture passage:
18 For Christ also suffered once for sins, the righteous for the unrighteous, that he might bring us to God, being put to death in the flesh but made alive in the spirit (1 Peter 3:18)
Before addressing whether or not "God needs to lighten up", I'd like to present a brief review of facts that are true and can be proven to all but the most hardened unbelievers.
Because none of us were eyewitnesses, we have to rely on the available evidence. And all the evidence — both biblical evidence and true, UNBIASED scientific evidence — supports the following statements:
An all-powerful, all-knowing all-present being which we call "God" created the entire universe and everything in it — from nothing!
This "God" is an immortal being consisting of three separate and distinct "persons". We know them as God the Father, God the Son, and God the Holy Spirit.
God created an eternal, supernatural realm which we know as the "angelic realm" or the "heavenly realm".
In that realm, God created angels: beings that — compared to human beings — are what we would call "supernatural".
Because God can see "the end from the beginning" He knew that some of these angels would turn against Him.
So, according to His plan, God created the natural realm: the universe and all that is in it, including the human race. Along with that God created this linear sequence of historical events that we refer to as "time".
Over a period of about 1,500 years, the Holy Spirit caused 40 men to put in writing information that God the Father wanted us to know. We call those writings "The Bible".
All along, God knew that the rebellious angelic beings — known today as Satan and his demons — would be instrumental in causing humans (often unaware of the demonic influence) to disobey God also.
God knew this would happen and His plan included a way by which sinful humans could be made to be just as though we had never sinned — yet without Him having to compromise His standard of perfection that no human being could ever live up to.
So back to the topic: "God Needs To Lighten Up"
The answer lies in understanding God's standard of righteousness. This is the only way the cross makes any sense: by understanding God's holiness. That's His fundamental attribute, His holy standard of perfection. He is unique; set apart; one of a kind, unlike any other being.
Here's what God has said about Himself:
8 For my thoughts are not your thoughts, neither are your ways my ways, declares the Lord. 9 For as the heavens are higher than the earth, so are my ways higher than your ways and my thoughts than your thoughts. (Isaiah 55:8~9)
21 But now the righteousness of God has been manifested apart from the law, although the Law and the Prophets bear witness to it (Romans 3:21)
We have a problem that the Bible calls SIN
During the Old Testament era, the only way people knew right from wrong was through the writings of the Scriptures — the Law. But all the law could do was to reveal your problems. The law has no power to fix your problems.
Translating that to a biblical example:
Note the underlined text:
The Law and Sin

7 What then shall we say? That the law is sin? By no means! Yet if it had not been for the law, I would not have known sin. For I would not have known what it is to covet if the law had not said, "You shall not covet." (Romans 7:7)
Our sin problem is incredibly severe!
The apostle Paul also wrote:
for all have sinned and fall short of the glory of God (Romans 3:23)
…None is righteous, no, not one; (Romans 3:10b)
Until you see yourself as a sinner — as God sees you — you will never realize why you need to be saved.
Our sins consist not only of actions, but also of our thoughts and intentions:
Note the underlined text:
12 For the word of God is living and active, sharper than any two-edged sword, piercing to the division of soul and of spirit, of joints and of marrow, and discerning the thoughts and intentions of the heart. (Hebrews 4:12)
Do you see what I mean? Somehow, the Word of God is so intricately connected to God Himself that He says it's alive and active and able to know — not only our actions, but also our intentions.
Here's an example:
27 You have heard that it was said, 'You shall not commit adultery.' 28 But I say to you that everyone who looks at a woman with lustful intent has already committed adultery with her in his heart. (Matthew 5:27~28)
"But why is He so rigid? Why so inflexible? Why can't He cut us a little slack? Why do we think that God needs to lighten up? After all, He knew before He created us that we could never live up to His standard."
But that's what I'm trying to say:
What blue is to the sky…
What wet is to water…
What hot is to the sun…
Holiness and perfection are to God!
Holiness is just who God is. He can't be anything other than perfect.
Note the underlined text:
22 Indeed, under the law almost everything is purified with blood, and without the shedding of blood there is no forgiveness of sins. (Hebrews 9:22)
AND YET — can you believe it? — He loves US!
But the sin problem remains.
Think of it in financial terms:
Each of us has a debt that we can never pay.
God could not compromise His standard of holiness. The debt had to be paid.
We inherited spiritual death from Adam when he sinned. And, just as the animals sacrificed for sins under the old covenant needed to be perfect — without blemish or spot — in the same way, only a perfectly righteous person (without any sin — ever) could gain eternal life. But not one of us has lived a perfectly righteous life.
And by the way, God does not — as it were — "grade on the curve"!
All this would have left us with an impossible problem — UNLESS…
God Himself provided the solution!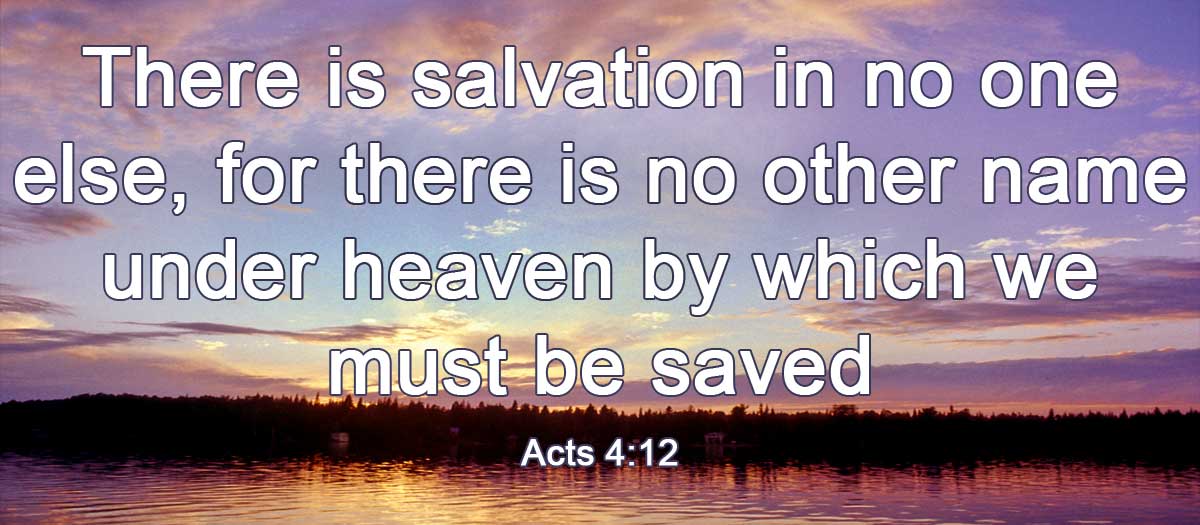 Here is the entire Scripture passage:
12 And there is salvation in no one else, for there is no other name under heaven given among men by which we must be saved." (Acts 4:12)
…Christ died for our sins in accordance with the Scriptures (1 Corinthians 15:3b)
Life is in the blood
Medical science teaches us that blood sustains life. Take away the blood, and there is no life.
At the heart of the sacrificial system — set up by God and used throughout the Old Testament era — was the offering of the blood of animals as a temporary atonement for the sins of the people.
The book of Hebrews gives us insight into God's salvation plan:
Note the underlined text:
Hebrews 9:11-22

Redemption Through the Blood of Christ

11 But when Christ appeared as a high priest of the good things that have come, then through the greater and more perfect tent (not made with hands, that is, not of this creation) 12 he entered once for all into the holy places, not by means of the blood of goats and calves but by means of his own blood, thus securing an eternal redemption. 13 For if the blood of goats and bulls, and the sprinkling of defiled persons with the ashes of a heifer, sanctify for the purification of the flesh, 14 how much more will the blood of Christ, who through the eternal Spirit offered himself without blemish to God, purify our conscience from dead works to serve the living God.

15 Therefore he is the mediator of a new covenant, so that those who are called may receive the promised eternal inheritance, since a death has occurred that redeems them from the transgressions committed under the first covenant. 16 For where a will is involved, the death of the one who made it must be established. 17 For a will takes effect only at death, since it is not in force as long as the one who made it is alive. 18 Therefore not even the first covenant was inaugurated without blood. 19 For when every commandment of the law had been declared by Moses to all the people, he took the blood of calves and goats, with water and scarlet wool and hyssop, and sprinkled both the book itself and all the people, 20 saying, "This is the blood of the covenant that God commanded for you." 21 And in the same way he sprinkled with the blood both the tent and all the vessels used in worship. 22 Indeed, under the law almost everything is purified with blood, and without the shedding of blood there is no forgiveness of sins.
VERSE 12: "by means of his own blood, Jesus secured an eternal redemption" — a permanent cleansing from the stain of sin.
VERSE 22:"without the shedding of blood there is no forgiveness of sins" — that's the system God set up from the very beginning. His plan was for Jesus to shed His blood for our sins.
The GOOD NEWS comes in Chapter 10:
Hebrews 10:1-4

Christ's Sacrifice Once for All

1 For since the law has but a shadow of the good things to come instead of the true form of these realities, it can never, by the same sacrifices that are continually offered every year, make perfect those who draw near. 2 Otherwise, would they not have ceased to be offered, since the worshipers, having once been cleansed, would no longer have any consciousness of sins? 3 But in these sacrifices there is a reminder of sins every year. 4 For it is impossible for the blood of bulls and goats to take away sins.

5 Consequently, when Christ came into the world, he said, "Sacrifices and offerings you have not desired, but a body have you prepared for me; 6 in burnt offerings and sin offerings you have taken no pleasure. 7 Then I said, 'Behold, I have come to do your will, O God, as it is written of me in the scroll of the book.'"

8 When he said above, "You have neither desired nor taken pleasure in sacrifices and offerings and burnt offerings and sin offerings" (these are offered according to the law), 9 then he added, "Behold, I have come to do your will." He does away with the first in order to establish the second. 10 And by that will we have been sanctified through the offering of the body of Jesus Christ once for all.
22 For as in Adam all die, so also in Christ shall all be made alive. (1 Corinthians 15:22)
Jesus BECAME Sin!
He did not merely "bear our sins" when He went to the cross. He actually BECAME SIN IN OUR PLACE!
21 For our sake he made him to be sin who knew no sin, so that in him we might become the righteousness of God. (2 Corinthians 5:21)
When Jesus spoke those wonderful words, "It is finished!" in that moment He exchanged our sins for His righteousness. Thus, we became eligible to inherit the Kingdom of Heaven!
Because of that exchange, see what we have now
Note the underlined text:
11 But when Christ appeared as a high priest of the good things that have come, then through the greater and more perfect tent (not made with hands, that is, not of this creation) 12 he entered once for all into the holy places, not by means of the blood of goats and calves but by means of his own blood, thus securing an eternal redemption. (Hebrews 9:11~12)
Also…
19 So then you are no longer strangers and aliens, but you are fellow citizens with the saints and members of the household of God, (Ephesians 2:19)
Let's summarize all of this:
There is something called "sin" — an "imperfection" that separates us from our creator, God.
In what we call the "Old testament era", God instructed Moses to set up a way of temporarily cleansing people from sin by symbolically transferring their sins to an animal (a goat or a bull, etc.); then slaughtering the animal — shedding the blood of the animal — and offering the blood of the slain animal to God as an atonement for their sins. Problem solved — temporarily.
The Jews assumed that this system would continue indefinitely. To this day, there are those who still hold to that, and are eagerly waiting for the temple to be rebuilt so they can resume slaughtering animals to atone for their sins.
But God had a better plan. His plan was to exchange all of the sins of all human beings for a share in His holiness — His righteousness.
However, God's plan required the sacrifice of a perfect human male — one who had kept all God's commandments and lived a perfect, sinless life.
In addition, the human mother of this man had to be of a specified lineage. He had to have come from the household of David. Plus, she had to have lived a life of sexual purity. The woman He chose was a young woman named Mary.
Naturally, God knew that no ordinary human male could qualify, so His plan was — through His Holy Spirit — to miraculously cause Mary to become pregnant without any involvement of a man.
In this way, Jesus came into the world as one of us and lived among us. He set aside most of His divine attributes so that he could experience life as one of us.
At the proper time, after He had fulfilled all the prophesies and kept all the commandments and the hundreds of ordinances perfectly, Jesus allowed Himself to be sacrificed for our sins.
The main reason you and I are still alive here in this world is to help make all of these things known to others.
So now, when the devil tries to accuse you in the courtroom of heaven, Jesus acts as your defense attorney and declares you to be one of His followers.
27 My sheep hear my voice, and I know them, and they follow me. 28 I give them eternal life, and they will never perish, and no one will snatch them out of my hand. 29 My Father, who has given them to me, is greater than all, and no one is able to snatch them out of the Father's hand. 30 I and the Father are one." (John 10:27~30)
Christ Our Advocate

1 My little children, I am writing these things to you so that you may not sin. But if anyone does sin, we have an advocate with the Father, Jesus Christ the righteous. (1 John 2:1)
Note the underlined text:
23 Jesus answered and said to him, "If anyone loves Me, he will keep My word; and My Father will love him, and We will come to him and make Our home with him. 24 He who does not love Me does not keep My words; and the word that you hear is not Mine but the Father's who sent Me. (John 14:23~24)
But not everyone understands and embraces God's plan
God has left it to us to explain it to others.
The problem is: because we are all flawed human beings, when we try to share God's message, people often dismiss the message because of perceived flaws in the messenger.
And yet, the message is so simple: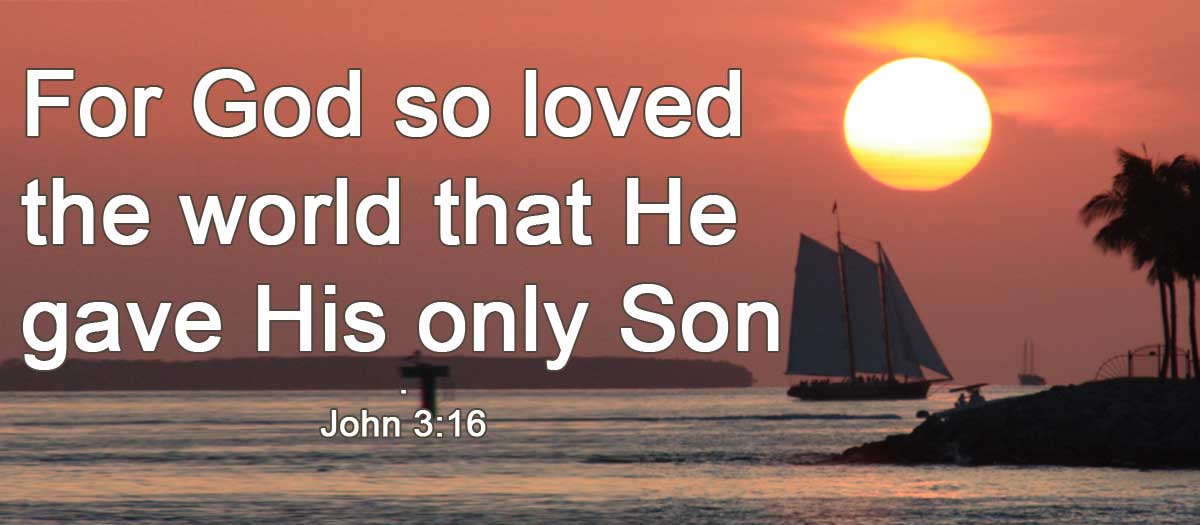 16 For God so loved the world, that he gave his only Son, that whoever believes in him should not perish but have eternal life. (John 3:16)
Look at what Jesus is saying:
"God so loved…" — His orientation is one of love
"…the world…" — Not the planet; not the world system; the people of the world. After all He created us.
"…that He gave…" — a free gift; no payment required! (Because no payment would be adequate.)
"…His only Son…" — God Himself became one of us so that He could qualify to pay all the debt for all of the sins of all of humanity for all time.
"…so that WHOEVER believes in the Son…" — whose belief is a deeply-held conviction.
"…should not perish…" — your sins and my sins exchanged for His righteousness.
"…but have eternal life." — in heaven — a place of perfection and joy beyond our imagination!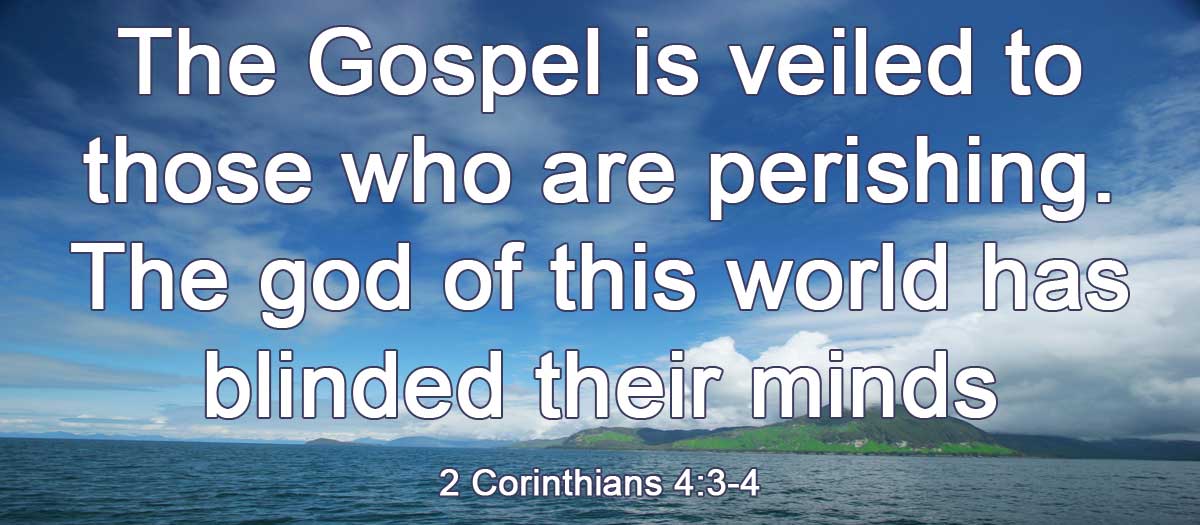 Here is the entire Scripture passage:
3 And even if our gospel is veiled, it is veiled to those who are perishing. 4 In their case the god of this world has blinded the minds of the unbelievers, to keep them from seeing the light of the gospel of the glory of Christ, who is the image of God. (2 Corinthians 4:3~4)
9 The Lord is not slow to fulfill his promise as some count slowness, but is patient toward you, not wishing for any to perish, but for all to come to repentance. (2 Peter 3:9)
11 And this is the testimony, that God gave us eternal life, and this life is in his Son. 12 Whoever has the Son has life; whoever does not have the Son of God does not have life. (1 John 5:11~12)
I titled this article "God Needs To Lighten Up" because I've actually heard people saying that — as though they think they're going to "tell God a thing or two" when they stand before Him.
But the more I think about it, I'm wondering — see if you agree — that God already HAS "lightened up".
Consider the lengths He went to so that we could have His Word. Think of how many chances He has given us to turn our lives toward Him.
And finally: He gave us Jesus. Think how Jesus — setting aside the perfection of Heaven — had to endure the filthiness, the smells, the sinfulness, the attitudes and actions of humanity, and the cross (which included being separated from the Father) — all for our benefit!
And why did he do it: BECAUSE OF HIS LOVE FOR HIS FATHER — AND FOR US!!
I think God really has been "lightened up" from the beginning. It's how we perceive Him that needs adjusting!
What Astonishes Me…
I'm amazed that a way for us to get to heaven even exists!
What do you think?
A few Supporting scriptures
23 For the wages of sin is death, but the free gift of God is eternal life in Christ Jesus our Lord. (Romans 6:23)
22 Who is the liar but he who denies that Jesus is the Christ? This is the antichrist, he who denies the Father and the Son. 23 No one who denies the Son has the Father. Whoever confesses the Son has the Father also. 24 Let what you heard from the beginning abide in you. If what you heard from the beginning abides in you, then you too will abide in the Son and in the Father. 25 And this is the promise that he made to us — eternal life. (1 John 2:22~25)
1 John 3:5, 8, 23

5 You know that he appeared in order to take away sins, and in him there is no sin.

8 Whoever makes a practice of sinning is of the devil, for the devil has been sinning from the beginning. The reason the Son of God appeared was to destroy the works of the devil.

23 And this is his commandment, that we believe in the name of his Son Jesus Christ and love one another, just as he has commanded us.
9 In this the love of God was made manifest among us, that God sent his only Son into the world, so that we might live through him. 10 In this is love, not that we have loved God but that he loved us and sent his Son to be the propitiation for our sins. (1 John 4:9~10)
18 We know that everyone who has been born of God does not keep on sinning, but he who was born of God protects him, and the evil one does not touch him. (1 John 5:18)
9 Everyone who goes on ahead and does not abide in the teaching of Christ, does not have God. Whoever abides in the teaching has both the Father and the Son. (2 John 9)
25b I am the resurrection and the life. Whoever believes in me, though he die, yet shall he live, 26a and everyone who lives and believes in me shall never die. (John 11:25b~26a)
9 Since, therefore, we have now been justified by his blood, much more shall we be saved by him from the wrath of God. 10 For if while we were enemies we were reconciled to God by the death of his Son, much more, now that we are reconciled, shall we be saved by his life. (Romans 5:9~10)
So, here are our marching orders: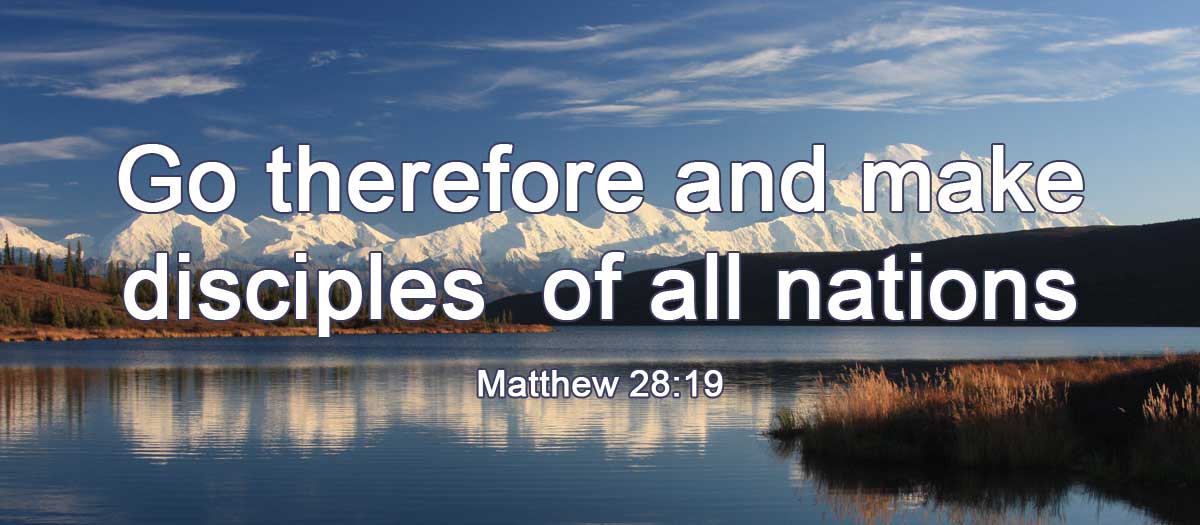 Find a way to comfort others!
Nearly a decade ago, I began writing internet posts about things I had learned. I had no idea that God would actually use the things I wrote. Now, this blog has become my way of pouring into others the wisdom God has so patiently poured into me.
- Jan