It never ceases to amaze me, the lengths to which people will go to find "wiggle room" that they can use to exonerate themselves from their choice to reject the hundreds of Scriptures through which God commands us to know Him, and instead, ignore Bible teaching. Skeptics unbelievers and critics will always see what they want to see: a way to appear blameless in their own eyes, even as they ignore the Truth.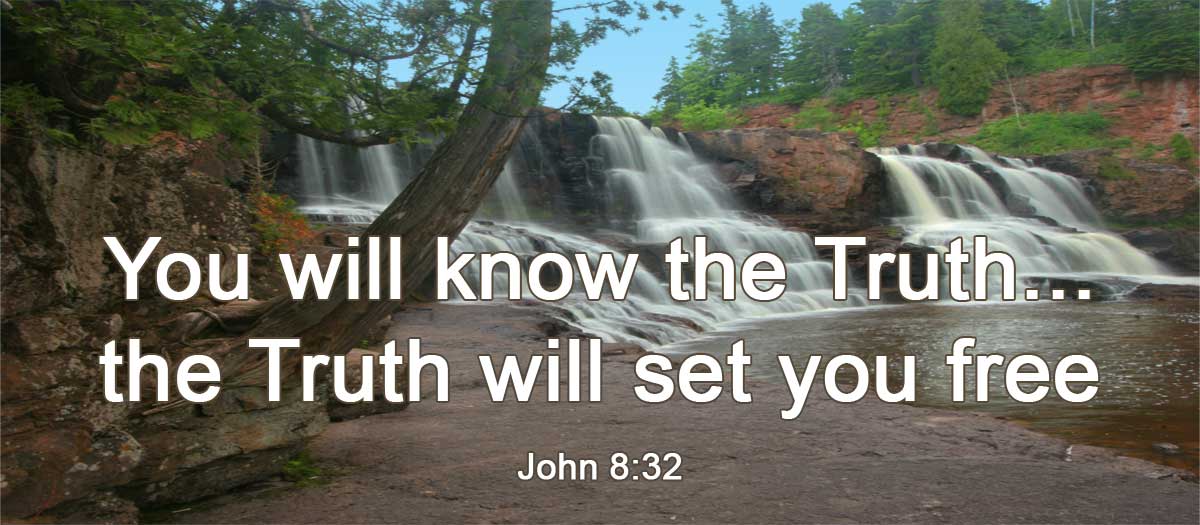 EXAMPLE: Skeptics:
If only she had known and believed these passages from God's Word:
…no prophecy of Scripture comes from someone's own interpretation. 21 For no prophecy was ever produced by the will of man, but men spoke from God as they were carried along by the Holy Spirit. (2 Peter 2:20b-21)
16All Scripture is breathed out by God and profitable for teaching, for reproof, for correction, and for training in righteousness (2 Timothy 3:16)
4 For whatever was written in former days was written for our instruction, that through endurance and through the encouragement of the Scriptures we might have hope. (Romans 15:4)
EXAMPLE: Unbelievers:
A Catholic "Men's Fellowship" group:
Years ago, when I was still attending a Catholic church, I group of men asked me if I would be willing to "teach the Bible" to the men in this group that was about to start. And for over two years, I taught a weekly message to this group of Catholic men.
At first, they liked hearing Bible teaching.
BUT THEN…
Two men joined the group, and they were SHOCKED to hear what the Bible teaches regarding financial stewardship!
And eventually, I was "un-invited" to speak to the men. You see: when confronted with obvious, unambiguous contradictions between what the Bible teaches — and what the Catholic Church teaches — they all chose to go with the Church!
They all became Pharisees!
Jesus said to them, "Watch and beware of the leaven of the Pharisees and Sadducees." (Matthew 16:6)
The result:
If we look back — all the way back to the Garden of Eden — the snake persuaded Eve to believe: GOD'S WORD CANNOT BE TRUSTED!! Instead you ought to ignore the Bible!
And the snake [the devil] is putting that VERY SAME ATTITUDE into the minds and hearts of people all over the world right now!
EXAMPLE: Critics:
But look: Life-long affliction is from the devil!
Note the underlined text:
14 Since therefore the children share in flesh and blood, he himself likewise partook of the same things, that through death he might destroy the one who has the power of death, that is, the devil, 15 and deliver all those who through fear of death were subject to lifelong slavery. (Hebrews 2:14~15)
The devil wants you to become a life-long slave to fear!
INSTEAD: Here is one example of what YOU can have: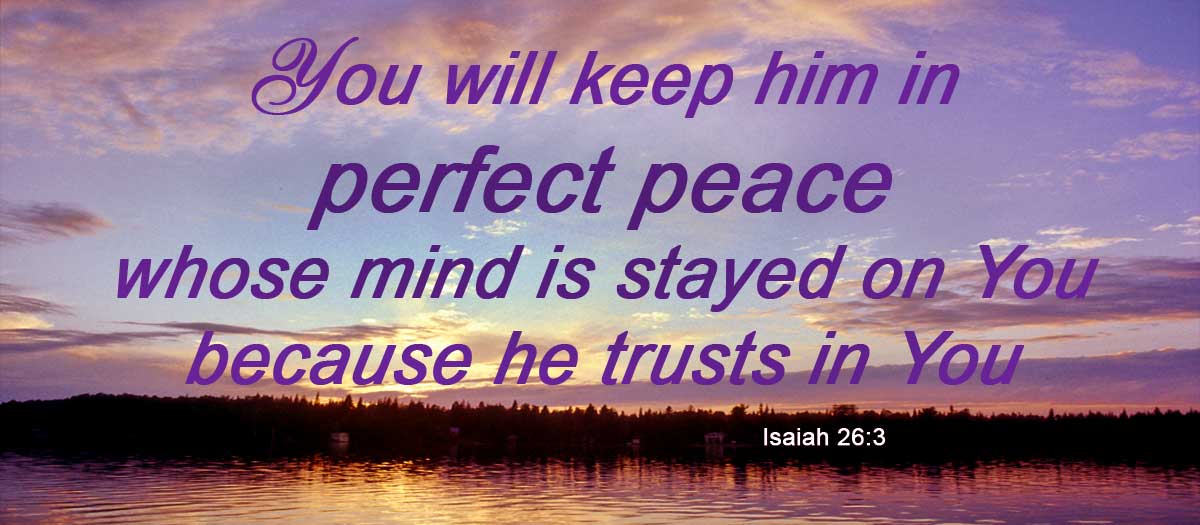 3 You will keep him in perfect peace, Whose mind is stayed on You, Because he trusts in You. (Isaiah 26:3)
The Apostle Paul wrote many of the Scriptures that describe what we cannot see with our eyes.
4 For the weapons of our warfare are not worldly but have divine power to destroy strongholds. 5 We destroy arguments and every lofty opinion raised against the knowledge of God, and take every thought captive to obey Christ (2 Corinthians 10:4~5)
Here are the details
destroy arguments — arguments take place in your mind.
every lofty opinion — opinions take place in your mind.
the knowledge of God — takes place in your mind.
take every thought captive — thoughts take place in your mind.
Paul also wrote:
8 Finally, brothers, whatever is true, whatever is honorable, whatever is just, whatever is pure, whatever is lovely, whatever is commendable, if there is any excellence, if there is anything worthy of praise, think about these things. (Philippians 4:8)
Where did Paul get his knowledge from?
But Paul explains:
11 For I would have you know, brothers, that the gospel that was preached by me is not man's gospel. 12 For I did not receive it from any man, nor was I taught it, but I received it through a revelation of Jesus Christ. (Galatians 1:11~12)
You must "SET YOUR MIND"!
6 For to set the mind on the flesh is death, but to set the mind on the Spirit is life and peace. 7 For the mind that is set on the flesh is hostile to God, for it does not submit to God's law; indeed, it cannot. 8 Those who are in the flesh cannot please God.(Romans 8:6~8)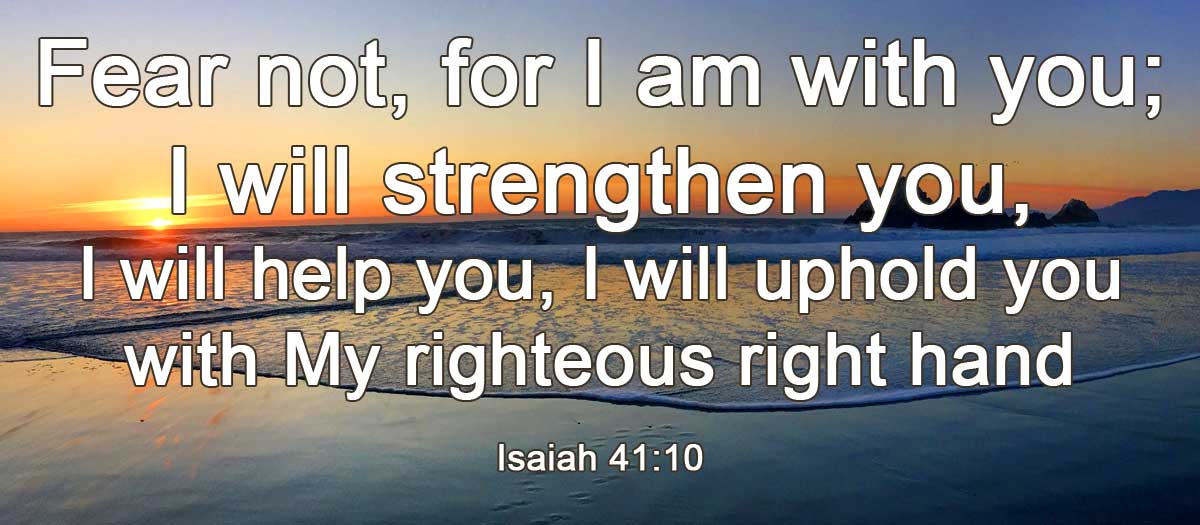 Here is the entire Scripture passage:
10 fear not, for I am with you; be not dismayed, for I am your God; I will strengthen you, I will help you, I will uphold you with my righteous right hand. (Isaiah 41:10)
I am with you
I am your God
I will strengthen you
I will help you
I will uphold you
Look at what God is saying:
I Am… I Am… I will… I will… I will…
20 Now to Him who is able to do exceedingly abundantly above all that we ask or think, according to the power that works in us, 21 to Him be glory in the church by Christ Jesus to all generations, forever and ever. Amen. (Ephesians 3:20~21)
Look at what he is saying:
…exceedingly abundantly above all that we ask OR THINK!
I find it impossible to believe — except for a medical diagnosis — that a man-made technique is more effective in helping us to overcome the supernatural schemes of the devil than the superior supernatural power contained in the Word of God!
See the promises — AND the conditions:
Note the underlined text:
14 Because he holds fast to me in love, I will deliver him; I will protect him, because he knows my name. 15 When he calls to me, I will answer him; I will be with him in trouble; I will rescue him and honor him. 16 With long life I will satisfy him and show him my salvation." (Psalm 91:14~16)
Here is God's antidote to all the worry, doubt, fear, anxiety and panic that so many people live under:
10 For this is the covenant that I will make with the house of Israel after those days, declares the Lord: I will put my laws into their minds, and write them on their hearts, and I will be their God, and they shall be my people. 11 And they shall not teach, each one his neighbor and each one his brother, saying, "˜Know the Lord,' for they shall all know me, from the least of them to the greatest. 12 For I will be merciful toward their iniquities, and I will remember their sins no more." (Hebrews 8:10~12)
Benefits:
A covenant relationship – cannot be broken!
God encourages you to download His Word into your mind and heart.
You will be one of His people
You will begin to know Him
He will be merciful toward YOU
God will choose to NOT REMEMBER your sins!!
Sweet deal, if you ask me!
- Jan