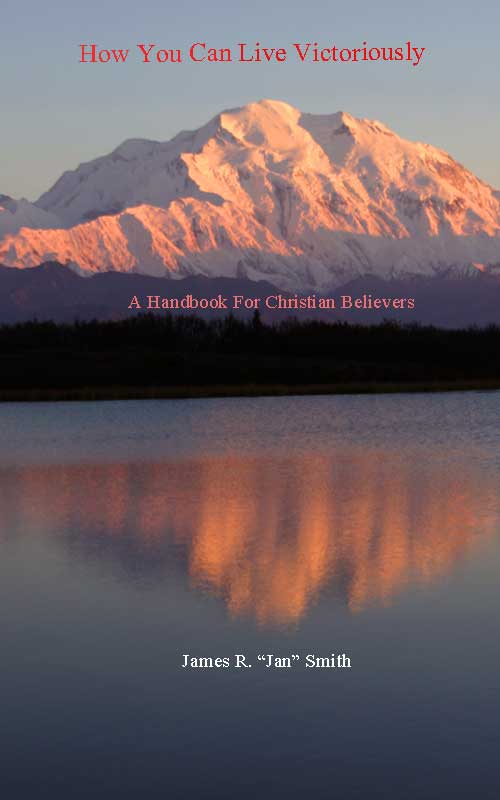 Years ago, our daughter, Jenni, lived in Fairbanks, Alaska. In April of 2010, Joanne and I flew to Fairbanks to visit her.
Now, here's where it gets interesting: As you probably know, Alaska is a huge state. In the interior of Alaska is a large park named "Denali National Park". During the summer season, visitors can only drive a few miles into the park.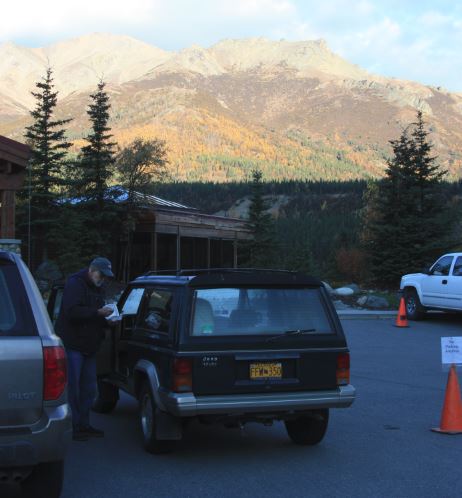 The park people have a lottery system where, at the end of the summer season, you could for (I believe) $10 drive all the way to the end of the road. It's a 90 mile drive. (I said Alaska was huge!)
Anyway, unknown to me at the time, Joanne had bought a lottery ticked. And, would you believe it, she won the lottery! Only 100 people were allowed to drive to the end of the road.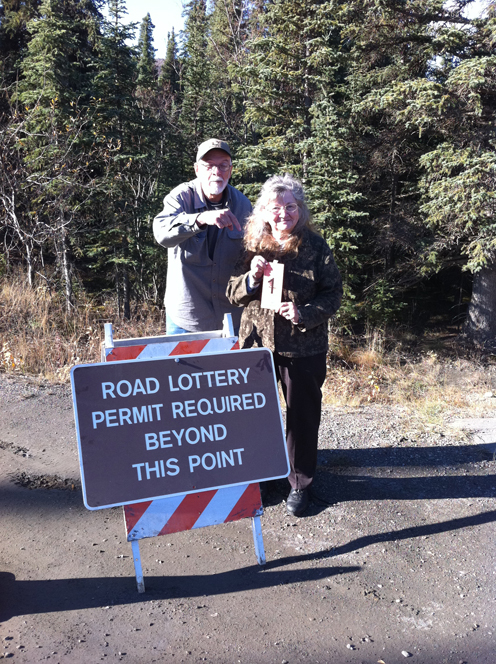 So, In September, Joanne and I and our sons Joe and Jake flew to Alaska.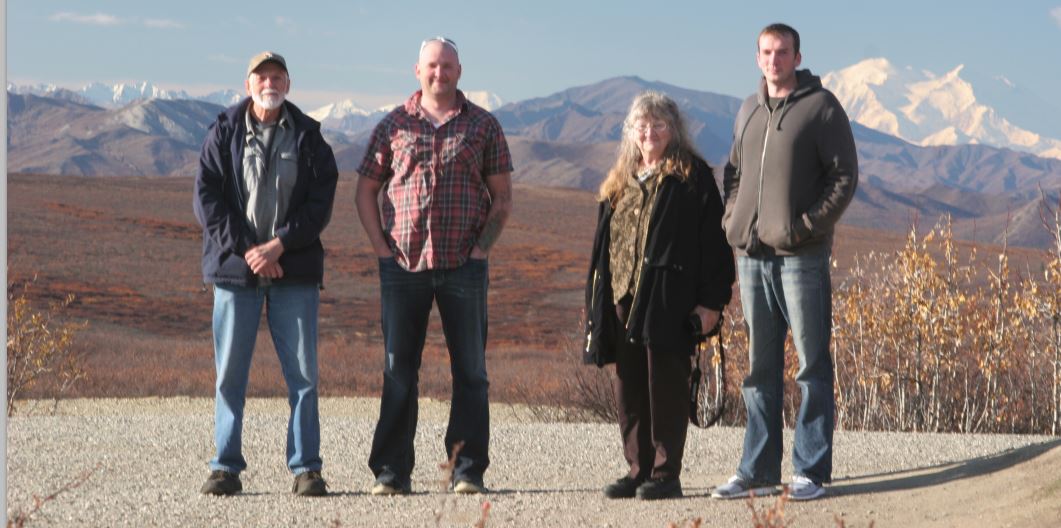 On some of these lottery trips, the weather had caused a trip to be canceled due to heavy snowfall. But..when we went, as you can see from the photos, the weather was PERFECT!! I like to say, If you could could order weather, this is the weather you would order!
The day was warm and sunny. Not a cloud in the sky. We stayed and photographed late into the evening.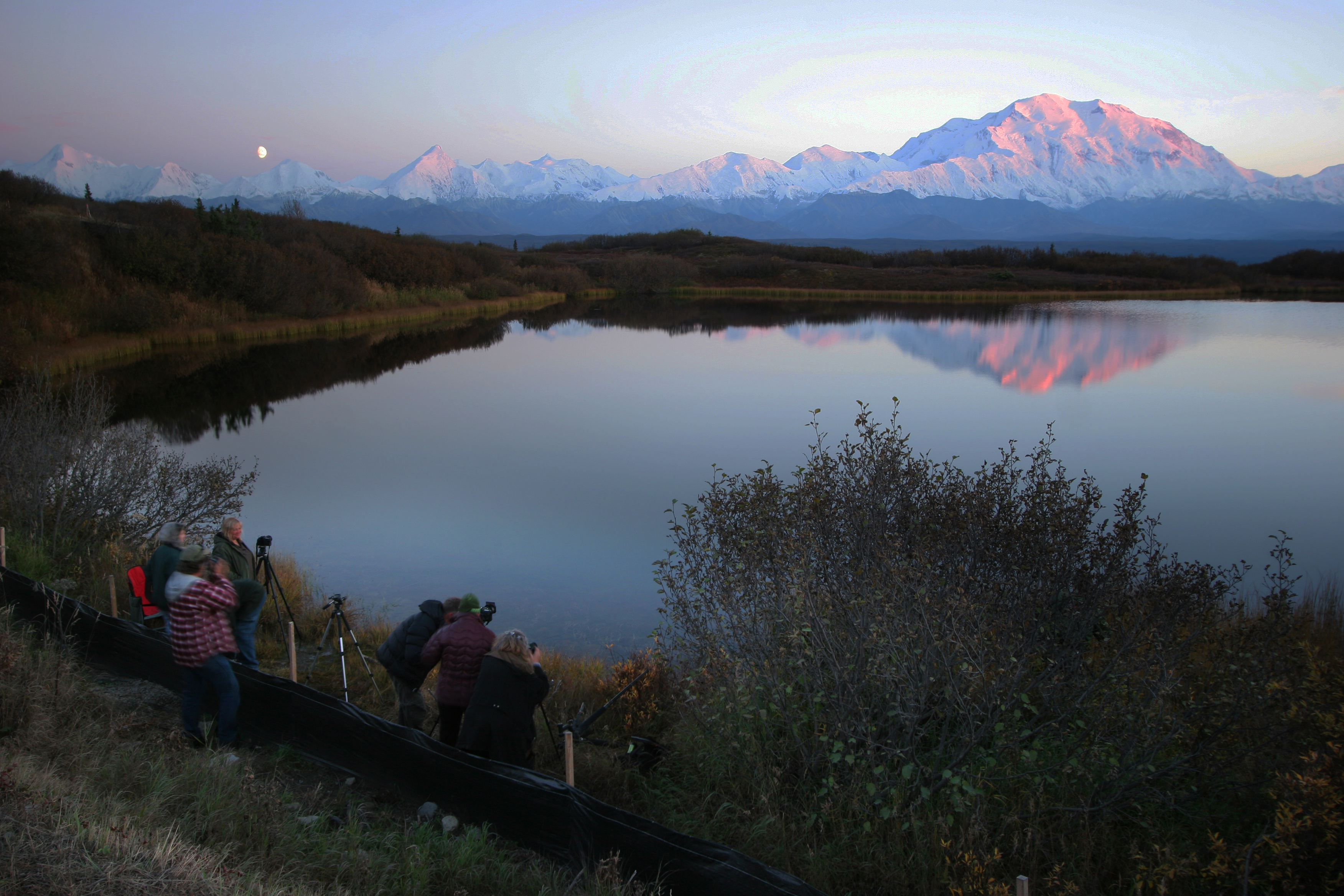 The cover photo at the top was cropped from this large mountain range.



What you're seeing is called "Denali". This as the highest mountain in the North American continent.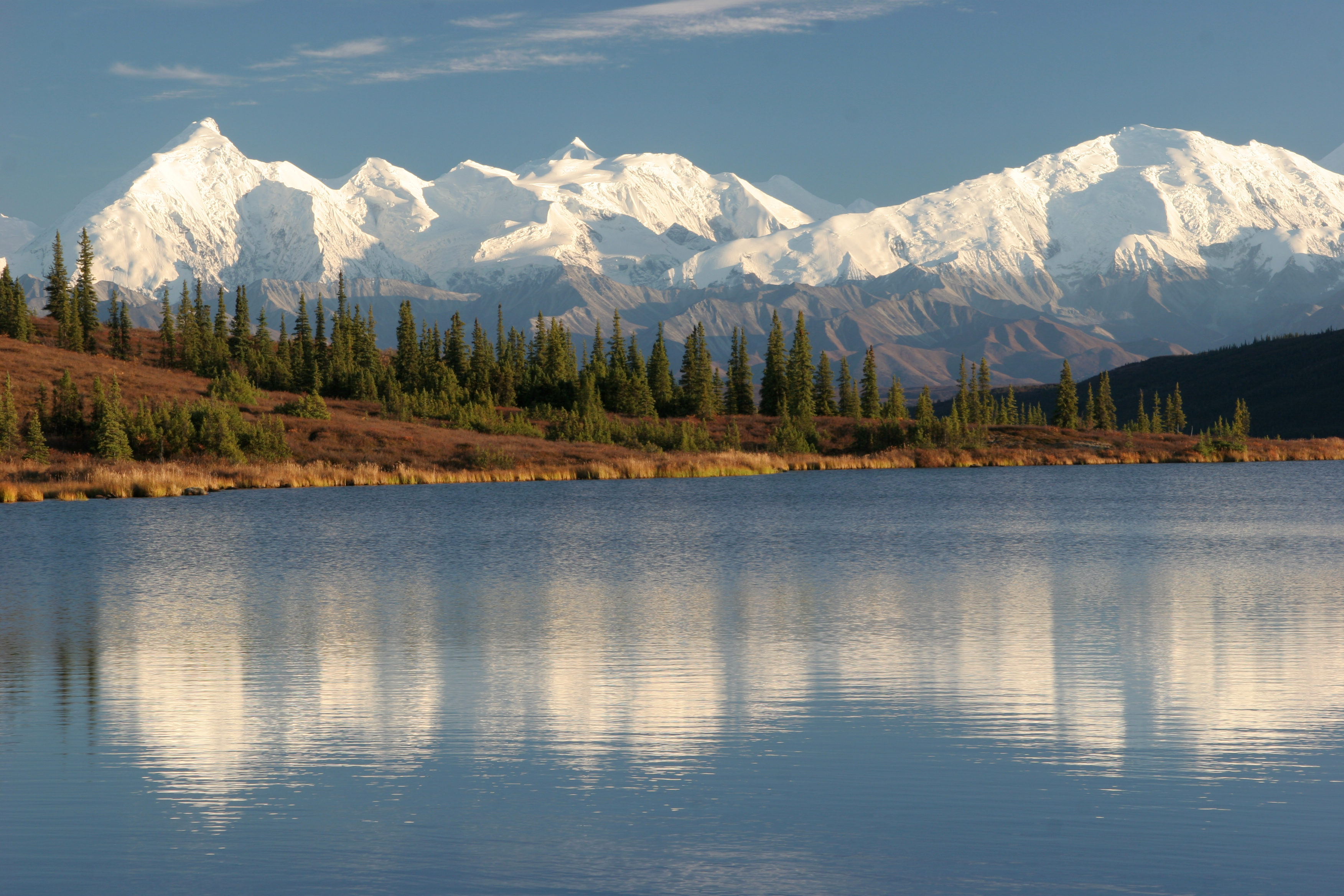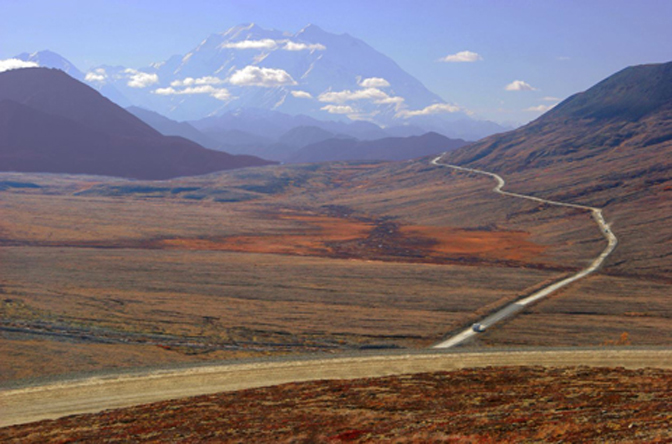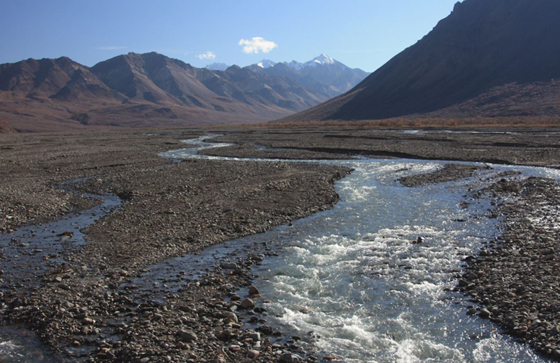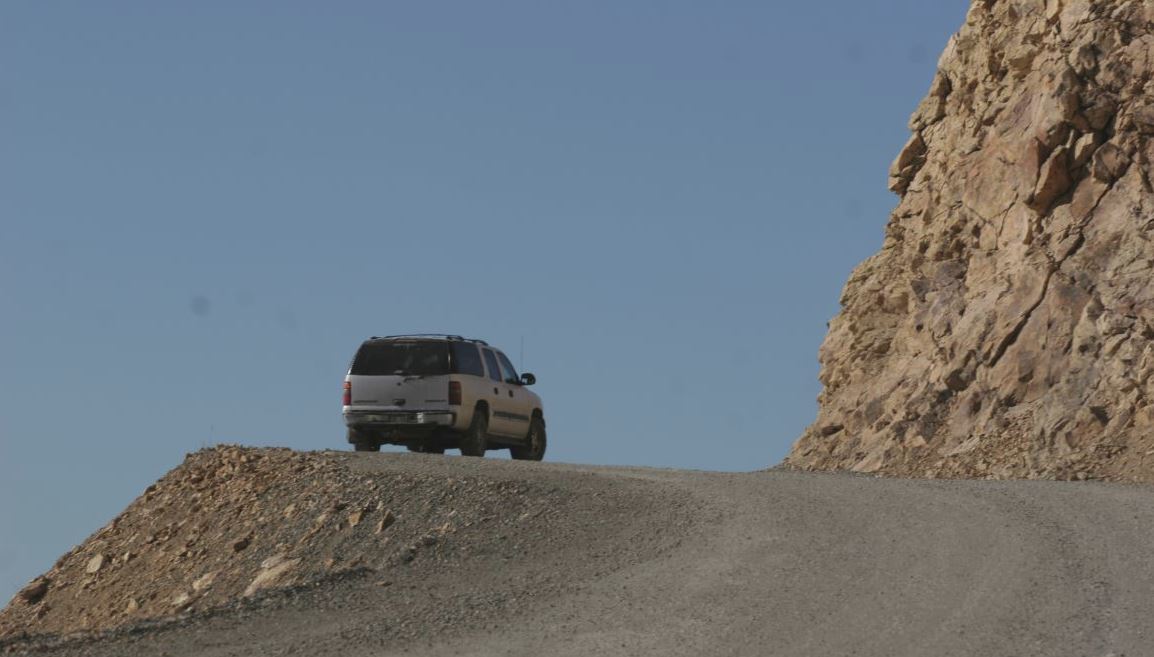 Side note: after the sunset, the trip was in total darkness.
Remember: 90 miles. The road we were on is a service road, with no guardrails or directional signs. In some places, if you went over the edge, it was several hundred feet to the valley below. Our son, Joe, was driving during all of this. Suddenly, it seemed there was no road ahead! At the last second, Joe realized that he had come to a sharp corner. He made a quick left turn and on we went. We did, however, get some nice photos of the "northern lights" in Alaska on our way out of the Park.


Then Again, There is this (if you can't read the sign, it says -50 degrees)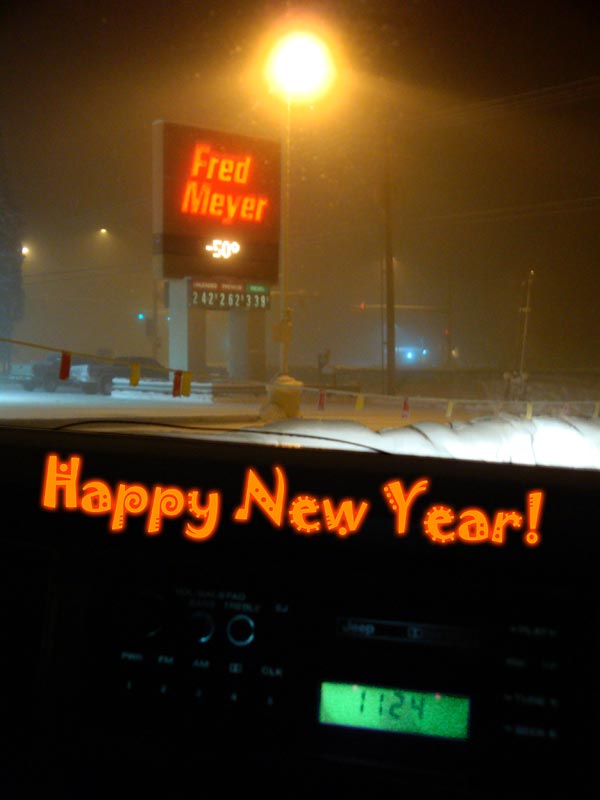 So how cold was it? Let's put it this way: at 50 below, it was 90 degrees warmer than this inside your refrigerator!!
The friends we were with told us that many people in Alaska keep their vehicles running through the winter. If they were to shut of the engine they wouldn't be able to start the engine until spring. True story!

- Jan
I'd love it if you would write a comment below: