I'm going to relate an incident that happened many years ago. It's both funny and sad. You'll see what I mean as you read this article.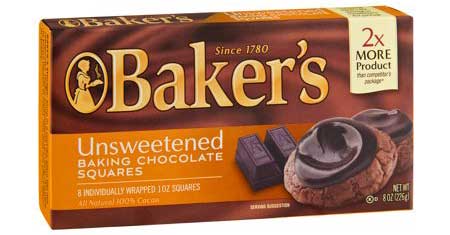 Here's the funny part:
When I was in 7th grade through 11th grade in high school, our family lived in a small community. This was a fairly new community, and there was no high school then. So, we had to take a bus to a neighboring city that had a high school. The trip took about 30 minutes.
At that time, students were allowed to leave the school, and go wherever they wanted to go. Some went for a walk. Others found a place where they could light up a cigarette and smoke. Others went to the nearby downtown area and went – perhaps – into a store that sold candy and a few grocery items.
Here's where I'm going with this
On the bus as we were returning home, one of the older boys pulled out a package of baking chocolate that he had stolen. With great zeal, they opened the package. The aroma of chocolate was enticing. But if you've ever tasted baking chocolate, you know that the taste of unsweetened chocolate is incredibly bitter. I knew that, because my mom baked cakes – as they say – from scratch. I can still remember as a small boy standing on a chair beside our kitchen stove, stirring the chunks of baking chocolate until they melted.
But I digress.
The boys in the bus didn't know that unsweetened chocolate tasted bitter. I had to suppress a grin as I waited for the first one of them to pop a chunk of the baking chocolate into his mouth. He spit it out immediately, exclaiming "This tastes awful!!"
But then – get ready for this – several of the others tried their piece of chocolate, perhaps thinking that the first boy had gotten a bad piece. Of course, they also spit their piece of chocolate out with the same shout of disgust.
One of the boys shouted, "Mike, if you're going to steal something, steal something that tastes good!!"
End of story. This really happened.
Here's the sad part:
Can you see how that story connects with sin?
The lure of sin is soooo enticing! It seems right; it feels so good – at first. But then the trap springs. Like the mouse going for the cheese, sin springs it's trap, and claims it's victim.
Lets let the Apostle Peter tell us how to be victorious:
8 Be sober-minded; be watchful. Your adversary the devil prowls around like a roaring lion, seeking someone to devour." (1 Peter 5:8)
What do you think? Good advice, yes? And, as I have often said:
DON'T LET THE DEVIL WIN!!
- Jan