The articles in this list describe situations from my own life. I'm hoping that by sharing some of the events that
Directly below are scanned images from a recent newspaper article. The topic was… cranberries.
More specifically… canned cranberries. The cranberries came in a can…
and the can had… indented ridges!!
Someone took a poll to discover what percentage of people like (or dislike) cranberries that come in a can…
…a can with indented ridges.
---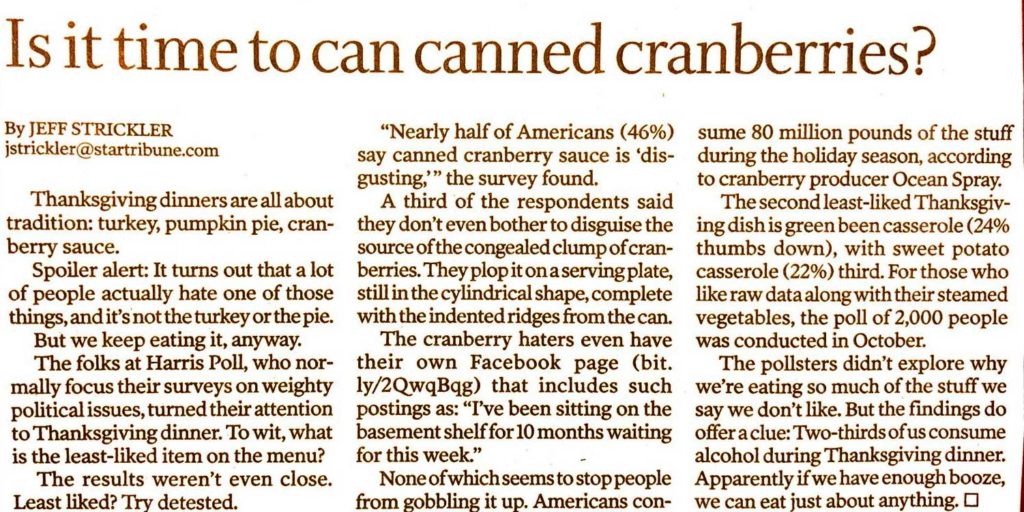 ---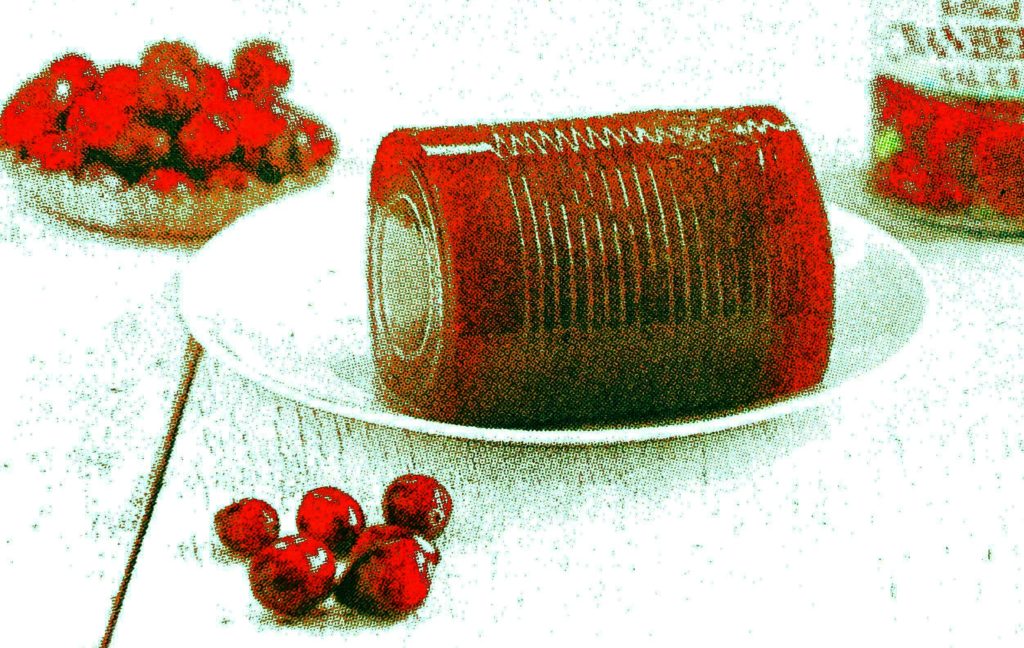 ---
Do you see them? Do you see the indented ridges? (Sorry about the grainy quality of the images. They were scanned from a newspaper page.)
I'm just going to be bold and say that those who complained about the canned cranberries — in a can with indented ridges — do not have the proper perspective as regards much of the world.
What should we be thanking God for?
I'd like to start with a list of just a few of the many things that I thank God for:
At age 77, I'm thankful just to be alive and in reasonably good health.
I thank God for my wife Joanne!
I am thankful that we have food in our refrigerator.
Indeed, I'm thankful that we have a refrigerator.
…and for the electricity that powers it
…and for the house (and kitchen) that the refrigerator is in.
When I was a small boy, my dad had to get up early on winter mornings, dress warmly, and carry in a heavy scuttle of coal from the shed in our back yard. I don't have to to do that, because our house has a natural gas–fired furnace in the basement that heats the house. (Getting chilly here in Minnesota)
When it's time to cook food for a meal, I'm thankful that we don't have to go out and gather a pile of sticks and build a fire to cook the food over.

Don't get me started.. (Someone needs to say "too late"!)

I'm thankful that we have a car…
…that I am licensed to drive…
…that there is money in my bank account…
…that gasoline is available (I can remember — in the early 1970's — waiting in long lines of cars when gasoline was in short supply. Many stations ran out of gasoline; sometimes cars would run out of gasoline and their engine would sputter and stop.)
The point is…
Let's not get all worked up over… indented ridges… on a can of cranberries.
- Jan
Ok, that's my rant for today. What's your take on this? Give me some feedback. Write a comment below.
Let us know what you are thankful for.